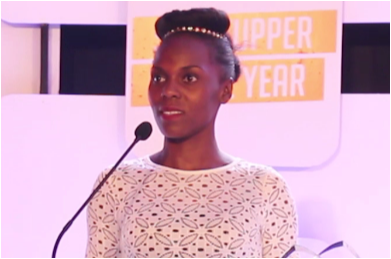 Sylivia Kyomuhendo
Founder & Director
Sylivia is responsible for driving the mission of the organization and overseeing the operation. Sylivia was born and raised in Syanyonja village one of the remote hardest to reach villages in Namayingo district-Uganda where accessing a health facility was a nightmare due to combined factors of poverty and long distances (difficulties and expenses in transportation). They had to always walk for over 50 kilometers to access a nearby health facility. Due to this, Sylivia lost her beloved sister and the newborn niece. Sarah safely delivered at home, but bled heavily afterward and eventually died. Worst of it all, the newborn baby was born with spina bifida, and her family members and neighbours muchly believed it was witchcraft and took her to a shrine to the witchdoctor to be cleansed of the demons they truly believed were attacking her, unfortunately, Malaika also died.

She turned her frustrations and sad experience of lack of healthcare services into motivation and dedication to breaking the barriers to accessing and utilizing maternal-child health care services in her community of origin and Uganda at large.
Sylivia is a 2022 Commonwealth Youth Awards finalist for the African region, a 2022 Pollination Project Grantee, a 2022 SunFamily Support Grant winner, a 2022 One Young World Ambassador, a 2021 Tony Elumelu Entrepreneurship Programme Fellow, 2020 Savvy Fellow, Uganda's 1st Runner-up and Top Female Entrepreneur of the year in the 2019 Total Startupper of the year competitions, Selected to attend the One Young World Summit in Manchester city - UK, under the Young Health Programme Scholarship Supported by AstraZeneca, Member of the CIVICUS, Member of the Partnership for Maternal, Newborn & Child Health - PMNCH, Member of the NCD Alliance, Uganda's Representative & Fellow at South & East Africa Preconception Care Group, Uganda's Representative & Fellow at World Birth Defects Day Movement. Sylivia won healthcare grants from Vitamin Angels Alliance, Labdoo, USAID and mobilized resources from various persons of goodwill.

Sylivia has as well been selected as a keynote speaker at numerous national and international summits including the 9th International Conference on Birth Defects & Disabilities in Developing Countries held in Sri Lanka – Colombo, Congenital Birth Defects Surveillance Workshop in Kampala - Uganda. Organized by WHO Regional Office for Africa and WHO Geneva together with March of Dimes and CDC Atlanta, The European Policy and Expert Summit on Preconception Health in The Hague – the Netherlands, The World Health Organisation (W.H.O), Geneva & March of Dimes 2019 World Birth Defects Day Commemoration webinar, The 1st Annual National Health Promotion Conference at Speke Resort Munyonyo – Kampala, Uganda.
Sylivia holds a Master's in Public Health from Busitema University and a First-class bachelor's degree in Community Based Rehabilitation from Kyambogo University.
"Knowing that our work actually saves lives and shields families from health-related expenditure which would plunge them further into poverty is what I find most fulfilling and inspiring," says Sylivia.
Social Media